Vitamins and Mineral Supplements
 At Family First Chiropractic we make available to you the finest vitamins and mineral supplements. Visit our
Greens First online store
for a complete line of health products and come to our
Dripping Springs location
for Omega Sufficiency Products from Innate Choice.
Omega Sufficiency Products
Available at our Dripping Springs Location Only
At Family First Chiropractic we recommend Innate Choice supplements. Ask your doctor to recommend which products are best for you.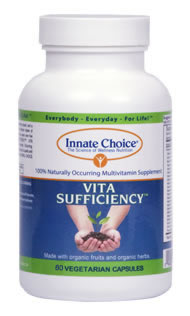 Vita Sufficiency™ 100% Naturally Occurring Certified Organic Multivitamin-Mineral
60 Capsules – 1 Month Supply
Certified Organic
100% Certified Organic Plant-Sourced Active Ingredients
100% Synthetic-Free
Set the Standard for Multivitamin-Mineral Supplements
Each Bottle Contains a 30 Day Supply
Yeast Free, Gluten Free, Soy Free, Corn Free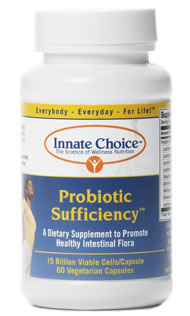 Probiotic Sufficiency™ 100% Vegetarian,Dairy Free, Wheat Free Probiotic
For healthy intestinal and immune systems
30 servings – 60 caps/bottle – 15 billion/capsule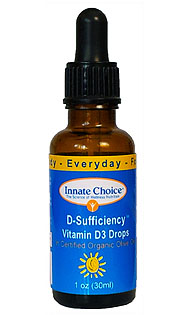 D Sufficiency™ Vitamin D Drops
500,000 IU's per bottle
Naturally Occurring (D3) from lanolin 500iu/drop (1000 Drops/Bottle)
Delivered in 100% CERTIFIED ORGANIC OLIVE OIL!
Essential for All Ages
Easy to use dropper included
World's Premier Vitamin D supplement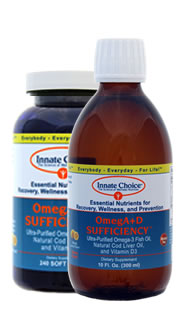 OmegA+D Sufficiency ™ Omega 3 Fish & Cod Liver Oil With Vitamins A and D
The perfect synergistic combination of omega-3, vitamin D3, and vitamin A creating the perfect supplement for recovery, wellness, prevention, and performance.
100% Natural EPA:DHA ratio for optimal absorption and safety
530 mg EPA and 460 mg DHA per serving
2060 IU Vitamin D per serving
900-1700 IU Vitamin A per serving
30 Day supply of 2 servings/day (60 servings total)
Great tasting 100% natural grapefruit and lemon flavors
Available in oil and capsules