Dr. Monya M. Tracy
Chiropractor Dripping Springs Office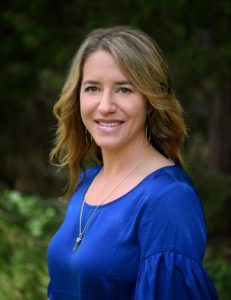 Dr. Monya was born and raised in San Angelo,Texas and is able to brag that she has one of the largest families in Texas, although she was an only child. Family, friends and God are the most important things in her life, and she works hard every day at strengthening her relationships with all three.
Dr. Monya went to under-grad at Angelo State University where she received the 90 hours of prerequisite studies in order to attend Parker College of Chiropractic. While attending Parker, she received her bachelor's in anatomy and was active as the student body representative for her class. She also volunteered her time for the Kids Day America events, and educated the public about chiropractic at the State Fair each year. Parker is where she met the love of her life and partner in Chiropractic.
Dr. Monya's passion is helping children. During under-grad she worked at the local hospital in the birthing center and on the pediatric floor where she gained great experience with infants and children. As a child, Dr. Monya had many health challenges that included very frequent ear infections that lead to her having tubes put in her ears and taking so many antibiotics she actually became immune to one. She has seen how chiropractic can help children with the same types of problems she had without drugs or surgery and wants to spread this message to as many parents as possible.
Drs. Monya and Chae have been married since September of 2004, and now have 3 beautiful children: Sarys, Ciely, and Caston.
In her free time, Dr. Monya enjoys spending time with her husband and her family. She loves to be outdoors doing anything from grilling and throwing washers to floating the Frio River as well as fishing, camping, biking, working in the yard, playing golf and spreading the message of Chiropractic!