Reduce or Relieve Your Stress Today!
Benefits of Wellness Massage
Moving into your next phase of wellness?
Make maintenance wellness massage a part of your active lifestyle and discover the many benefits that regular bodywork may provide.
Studies have shown that nearly ninety percent of disease is related to stress. And nothing ages the body quicker than elevated levels of stress, both externally and internally. Regular wellness massage has proven to be an effective tool for helping to manage the effects of various stressors, providing:
Decreased anxiety.
Enhanced sleep quality.
Greater energy.
Increased circulation.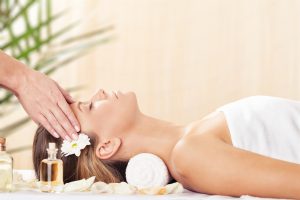 Address Health Issues
Massage can also help specifically address a number of health issues. Bodywork can:
Enhance immunity by stimulating lymph flow—the body's natural defense system.
Help athletes of any level prepare for, and recover from, strenuous workouts.
Increase joint flexibility.
Lessen depression and anxiety.
Reduce spasms and cramping.
Relax and soften injured, tired and overused muscles.
Relieve migraine pain, tension headaches and TMJ dysfunction.
We offer 20 minute, 40 minute, 60 minute, and 80 minute sessions and multiple modalities such as Swedish, Deep Tissue, Reiki, Cupping, Somatic Release, and Prenatal. Each session is customized to your specific needs and preferences. Whether you are looking to increase flexibility, manage pain, improve circulation, relieve chronic stress or just treat yourself to some much-deserved and beneficial relaxation, we can help you achieve your goals.
Make an Appointment for a Maintenance Wellness Massage
Call today (512) 858-9355 to set up your appointment with one of our talented therapists today!