Amanda Watson
Rehab Specialist / Yoga Therapist 15yrs
MA Holistic Nutrition ERYT 500 Ayurveda Practitioner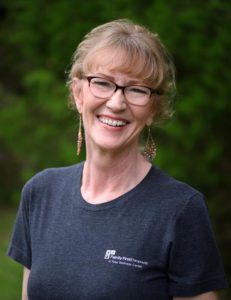 Amanda is a rehab specialist. She was born in England, after graduating from Art collage she moved up to Aberdeen, Scotland where she started her first small cottage business of designer knitwear, selling to a branch of stores across the UK. Moving to Dripping Springs in 1992, almost a local!
She began her yoga therapy career, studying and working with some of the top foremost yoga masters in the world. By blending the ancient healing modalities of yoga therapy, Ayurveda, and nutrition, gives her a comprehensive lens through which to view each individual, addressing all aspects of health and wellness of the body, mind, and heart.
Through the development of our highly specialized Rehab program, each patient receives a one on one unique program to address their personal needs and help them to re-create balance and overall well being which enhances and accelerates the chiropractic process.
Amanda is committed to helping others live a more healthier, happier, pain free life by extensive knowledge and personal care that is given to each of her patients.