Dr. Lexi Edwards
Chiropractor Dripping Springs Office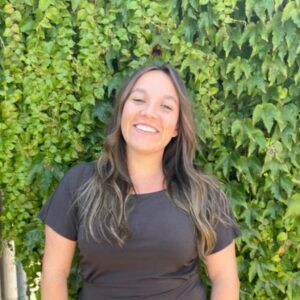 Dr. Lexi Edwards was born and raised in Oxnard, California. At a young age, she knew her life purpose was to help others. In high school, she was able to witness her aunt give birth in a hospital two separate times and was instantly inspired to become an OB/GYN. After high school, she had the opportunity to go to University of California, San Diego to pursue that career as well as play for their NCAA Division II softball team as a pitcher. After Dr. Lexi graduated with a Bachelor's in Human Development, she took two years off school to gain more experience prior to applying to medical school. She became a pharmacy technician, where she saw people in pain every day. For most, the pain never went away no matter how much medication they took and often would became more irritable and groggy. She knew there had to be a more natural and holistic solution to health. That is when she set her sight on a career in chiropractic.
Dr. Lexi went to Life Chiropractic College West located in San Francisco, California where she was able to develop her skill and passion for chiropractic. She became a member of the International Chiropractic Pediatric Association to further her knowledge of working with pregnant women and children. She wants to help foster a community for families to come together, get adjusted, and live a healthy lifestyle.
Dr. Lexi recently moved to Texas and has loved every second of it! She loves to be outdoors no matter the activity and loves to bake for family and friends.