Laci Clifton – Massage Therapist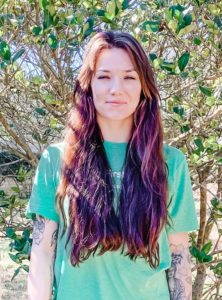 Laci was raised in Southern Utah (Cedar City). She moved to Marble Falls, TX when she was 12. She returned to Utah to attend Southern Utah University in Cedar City, Utah to focus in Animal Science. She went through Yoga Teacher Training in 2014, and has been teaching yoga periodically ever since.
Laci attended massage school in Austin, TX in 2017 at The Lauterstein-Conway Massage School and Clinic. She graduated in May of 2018, and began practicing at a Wellness Center in Marble Falls, TX doing massage and teaching yoga.
She feels like with her background in anatomy that she is able to be proficient with Massage Therapy, but it also allows me to recommend stretches and at-home care in order for patients to have better self awareness and empowerment of their health.
Laci focuses on sports massage, prenatal massage, lymphatic massage, assisted stretching, and Swedish massage.
In her spare time, Laci trains in Brazilian Jiu Jitsu, and she is a competitor on the weekends. She has a wonderful boyfriend, and we look forward to getting married this year in July.
I also have a 4 year old son, Brooks, that LOVES dinosaurs 🙂