Jennifer Lentschke, Licensed Massage Therapist
Healing Arts Practitioner and Reiki Master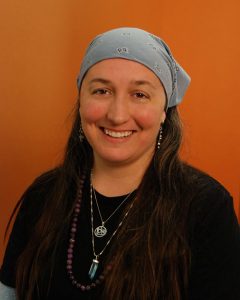 Jennifer grew up playing soccer and running cross country in Colorado Springs, CO.  In 2003, she received a Bachelor's Degree in Music from Monmouth University. After having been introduced to Reiki and other forms of energy work by Diane James and Asa Hoffman in 2000, she decided to pursue a clinical program in Massage Therapy and Energy Work in 2004.  She completed the Essentials Program at the International Professional School of Bodywork in San Diego, CA before enrolling in the Clinical Massage Therapy program at the Sun Institute in Oradell, NJ.  She has since developed specialties in Trigger Point Therapy, Deep Tissue, Reiki, and treatments for TMJ syndrome and migraines.  In 2013, Jennifer became an Advanced Cupping Therapy Practitioner through the International Cupping Therapy association and cupping has become an integral part of her practice.  Jennifer completed the Reiki Master & Teacher training in 2015 and has been integrating Reiki into her therapeutic massage and cupping sessions as well as offering sessions devoted solely to Reiki and Energy Work.  In addition to her extensive massage therapy and energy work credentials, Jennifer obtained her Master's Degree in Professional Counseling from Texas State University in 2016.  She and her husband, Lex, live in Driftwood with their three dogs, Pelusa, George & Moqui, and their cat, Stormy.
Jennifer's Services:
Cupping Therapy uses therapeutic suction to decompress unresponsive muscle tissue.   Muscles that are stuck in contraction crush nerve structures and blood vessels, impairing communication to and from the brain, and starving the tissue of hydration, oxygen and nutrients.   This prolonged involuntary contraction also stagnates blood circulation and accumulates toxins.  Decompressing these areas pulls the stagnant blood and toxins out of the way and pulling in fresh blood, promoting detoxification, healthy circulation and healing.
Trigger Point Therapy uses pointed and deep pressure to stimulate the motor nerve to re-establish communication from the motor nerve to the brain.  Deep, short strokes push blood through the "knots" that build around the end of motor nerves.  The release of these knots relieves tension throughout the whole muscle and helps with undoing compensatory tension patterns.
Deep Tissue Sculpting uses very deep, slow focused strokes to unwind tissue with your nervous system's permission.   This release is deeper and longer lasting than other treatments since your tissue releases on its own rather than being forced as it is in typical deep tissue sessions.   No soreness should result.
Subtle Energy Treatments use universal life energy to relieve stagnation and psychic tension in your personal electromagnetic field.
Brain Respiration focus universal life energy on clearing, calming and amplifying your brain's physical and mental field.
Acupressure focuses universal life energy through entry points on your meridian system, clearing blockages and stagnation, but uses touch to transfer energy.
Psychic Tension Release integrates Trigger Points and Energy Work. Focuses on using trigger points to help the patient identify the neural/emotional ties to thoughts, beliefs, feelings, and trauma (the psychic tension) that is causing stagnation (pain & tension) in their muscle tissue.  Therapist guides patient through process of seeing all of the related issues and facilitates the removal of the psychic tension if the patient feels they are ready.   This process expands awareness about the psychic tension we carry in our bodymind, and gives the patient the choice to let go, and a process to let go, should they choose.
Reiki literally means "universal energy" and is a certain frequency of energy.   Feedback includes entering very deep states of relaxation, feeling more balanced, less stressed, energized, happier, more optimistic and more clear-headed.  Goal is to infuse bodymind with light, raising the frequency of the person's energy field so that any issues of lower vibration are dissolved and processed.
Chakra work involves clearing, aligning, and opening or charging the energy centers/filters in your personal energy field.  Similar results as Reiki have been reported, and many times issues that have been latent in your system come into your awareness for conscious processing.
Sensory Repatterning uses passive movement to educate and calm your nervous system.  Essentially, it helps your muscle tissues "remember" their original placement and length, while opening up the energy channels through movement.