Dr. Jonathan Shultz
Chiropractor South Austin Office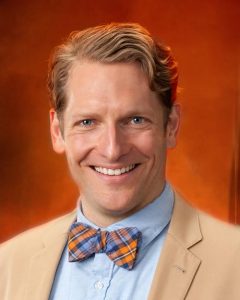 Dr. Jonathan Shultz is a native Texan, born and raised. He grew up primarily on Lake Texoma where he developed his love of the outdoors and all things hunting and fishing.
From there his journey led to studies of acting and human expression, where he became intoxicated by the human body and what it was capable of. He quickly learned to both practice and teach an integrated voice, movement and acting technique called The Expressive Actor, being mentored by its creator Michael Lugering (www.expressiveactor.org). This technique is centered around the integrated way that breath, voice and movement all unite to express our thoughts and feelings, and it was this uniquely human ability that created his love of movement, sound, and expression.
After completing his Masters of Fine Arts degree in Acting, and while making his living as a professional actor in New York and Los Angeles, Jonathan discovered his second great passion…yoga. The practice of yoga taught him things about himself as a person, a body, and a soul that he had been ardently searching for. The physical posture (asana) practice also brought him into a deeper understanding of human anatomy and movement, and he quickly earned his 200-hour Registered Yoga Teacher certification with Annie Carpenter in Santa Monica, CA.
As Jonathan's interests in the the capabilities of the human body continued to mature, he found himself growing more dissatisfied with the state of health of the people of the world. All of these forces culminated in the desire to use his knowledge of the human body to help people create wellness, and it was in chiropractic that he found the means to do so. While learning the life changing science, philosophy, and art of chiropractic Jonathan also immersed himself in the study of the wellness lifestyle. He has gained expertise in nutrition, fitness, centered thoughts/emotions, as well as avoiding environmental toxicity. Dr. Jonathan earned his Doctor of Chiropractic degree at Parker University in Dallas, TX, graduating Magna Cum Laude, and is ecstatic to finally be able to share his passions surrounding the implementation of a wellness lifestyle.
Dr. Jonathan has settled in Austin with his wife Jacque, their son Hudson and daughter Gemma. Dr. Shultz has opened a satellite office of Family First Chiropractic in South/Southwest Austin in order to serve families in those communities.