Dr. Erica Miller
Chiropractor Dripping Springs Office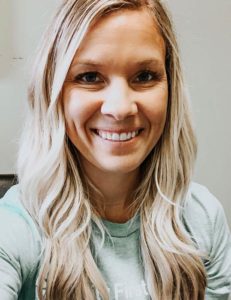 Dr. Erica was born and raised right outside of San Angelo, where she grew up spending lots of time around her grandparents farm, her grandpa's racecars, and many outdoor activities with her family and friends. She has a passion for being active, and played sports from a very young age & continued to do so through her college career.
She attended Angelo State University, where she received a degree in Kinesiology with Exercise Science. Shortly after, she moved to Dallas, Texas where she then pursued her Doctor of Chiropractic at Parker University. While attending Parker, she also received a bachelor's degree in Science, as well as in Health & Wellness. Her experience at Parker led her and her family into a very natural way of living for which she is very grateful for!
Dr. Erica loves helping athletes and children, but she enjoys seeing patients of all age! She has an extensive background in soft tissue mobilization, and brings a specialized and unique approach to our practice in this regard. Don't be fooled by the size of her, she can bring the intensity into her soft tissue work when it's needed!
Dr. Erica is mom to her son, Cam and wife to her husband, Adam. As a family, they love doing anything active & outdoors! You can often find them at Rangers, Cowboys, or Longhorn football games. They LOVE traveling as a family, and experiencing different cities and cultures! It is not unlike them to be planning their next trip before the one they are on is even over! Bringing positivity into the world is very important to Dr. Erica's family, and they strive to be a light for those around them every single day!