Angela, Licensed Massage Therapist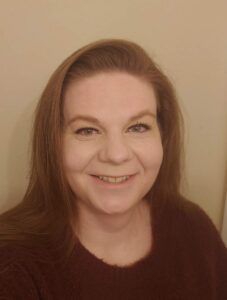 My interest in injury prevention and rehab began as a student athlete. I learned first hand the important role of manual therapy in addressing the underlying issues that lead to many injuries, as well as the compensation patterns that develop afterward. I have spent the majority of the last decade studying clinical approaches to massage and bodywork. My specialties include acute/chronic pain, migraines, TMJ/jaw pain, nerve impingement; motor vehicle and post-surgical rehabilitation. My tool box holds a variety of therapeutic tools including orthopedic and medical massage, advanced sports massage, prenatal massage, craniosacral therapy, lymphatic drainage, myofascial therapy, trigger point therapy, cupping therapy and active release therapy.
I begin my sessions with a thorough assessment. I then address the musculoskeletal imbalances contributing to pain and dysfunction. Sometimes the "cause" is not at the site of pain or discomfort. Sometimes the "cause" is on the other side of the body. It might seem random or magic, but my treatments are based on the assessment. Because "if you're not assessing you're only guessing." I look forward to getting to meet and work with this community.