James Fite, Licensed Massage Therapist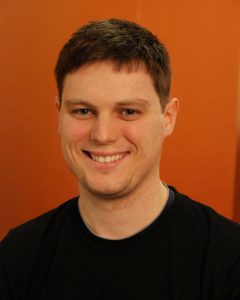 James moved from his small town, Bowling Green Ohio, to Austin for one purpose, to work in the film industry. It had been a dream of his since he was a child, sitting in front of the screen staring in awe of the performances completely immersed in the story he knew that one day he'd be on that screen telling a story so others could escape their daily stresses and forget their worries as they immerse themselves in a story, just as he did. James quickly saw the healing power of film and knew that's what he was meant to do, but with his fragile child mind others forced him to hide that dream until college.
When James first started college, at Bowling Green State University, he was a film major and that's where he realized that he not only wanted to act but also to edit, write and direct. However his dream would have to be put on hold once more due to financial issues, so he had to transfer to a community college that didn't have a film program but he did find his second passion there.
Owens Community College was where James found his passion for massage therapy, he had always been interested in the body and how he worked and since the program was only a year he decided to enroll, looking back James will refer to this as the best decision he made in his life thus far. Massage not only opened up many opportunities for him but also made him realize that he could heal people in more than one way. Now with a way to have financial stability and the ability to heal and serve he was able to move to Austin, Texas to once again pursue his dream.
Working at a spa in Texas James felt dissatisfied because he knew that he could be helping more people so, with the help of his father, he decided to look for a job in the chiropractic setting. When he found Family First Chiropractic he knew this was the place he had been looking for, now he is happily helping and serving families while still pursuing his dream.